This facility conducts measurements to ascertain constant wind force ratios applied to structural materials, dynamic response of structural materials to wind, and applied force of wind to structural materials during vibrations.
Specifications
Dimensions of
measurement
tunnel
(L) 10m × (W) 2.5m × (H) 4m
Total length of
wind tunnel
115m
Wind speed
1-25m per second

Functions
Circulated wind flow low-speed wind tunnel (Gottingen-type)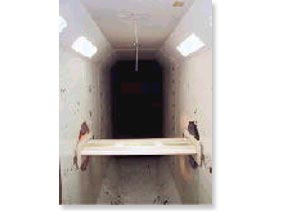 Test is available to view here




A plug-in connection is required. Please click on the banner above to download. Both types are available to download free of charge.