news
'East & Southeast Asia Regional Seminar
on Flood Hazard Mapping, 2007'
in Kula Lumpur, Malaysia from 2/7-2/9, 2007
'East & Southeast Asia Regional seminar on Flood Hazard Mapping' was organized by International Centre for Water Hazard and Risk Management, Public Work Research Institute (ICHARM/PWRI) in close cooperation with Japan International Cooperation Agency (JICA) and Department of Irrigation and Drainage (DID), Malaysia. The event was held from 7th to 9th February, 2007 in Renaissance Hotel Kula Lumpur. The main objective of the seminar was to provide the platform for former participants of Flood Hazard Mapping (FHM) training course to share their knowledge and experience through interactive participation. Selected participants were professional engineers from governmental organizations working actively in flood disaster management in their home countries.
The seminar concentrated on the issues of flood hazard mapping and its field application as a tool for disaster preparedness and mitigation. All together 25 participants including 8 local participants those selected by DID, Malaysia have taken extensive benefits from the seminar, sharing theoretical and practical knowledge and achieving hands-on experience with field visits in one of the flood affected areas in Kuala Lumpur, Malaysia. Presentations from participants covered range of aspects such as case study, work progress, current issues, future challenges etc. In addition, invited lecturers from selected international organizations gave insights on latest technology and methodology for the development of flood hazard map. Among them, Dr. Manzul Hazalika from Asian Institute of Technology (AIT) gave the presentation on "Capacity building in applications of Geoinformatics in flood hazard mapping" and Dr. Arun B. Shrestha from International Centre for Integrated Mountain Development (ICIMOD) described the flood hazard assessment methodology under the title "Flash floods in the Himalayas and vulnerability analysis".
The seminar was inaugurated by the Deputy Minister of Natural Resources and Environment, Y.B. Dato' S. Sothinathan. Several high ranking officials from different governmental organizations of Malaysia were also present in the opening ceremony. In the occasion, the deputy minister and the Director General of DID, Y. Bhg. Dato' Paduka Ir. Hj. Keizrul bin Abdullah, expressed their interest to cooperate with ICHARM for long term cooperation in the field of water induced disaster management in Malaysia, of which southern part especially Johor state was seriously affected by the flood in December 2006 and January 2007. Mr. Terakawa, the acting director of the ICHARM expressed his appreciation to all participants and thanks to co-organizers for their supports to make the event successful and effective. The event including the commitments made by deputy minister was highlighted in most daily newspapers and other communication media in Malaysia.
_Similar kind of workshop will be organized by ICHARM in 2008 with representatives from several international organizations and research institutes from around the world.
>Seminar Program and Presentation Materials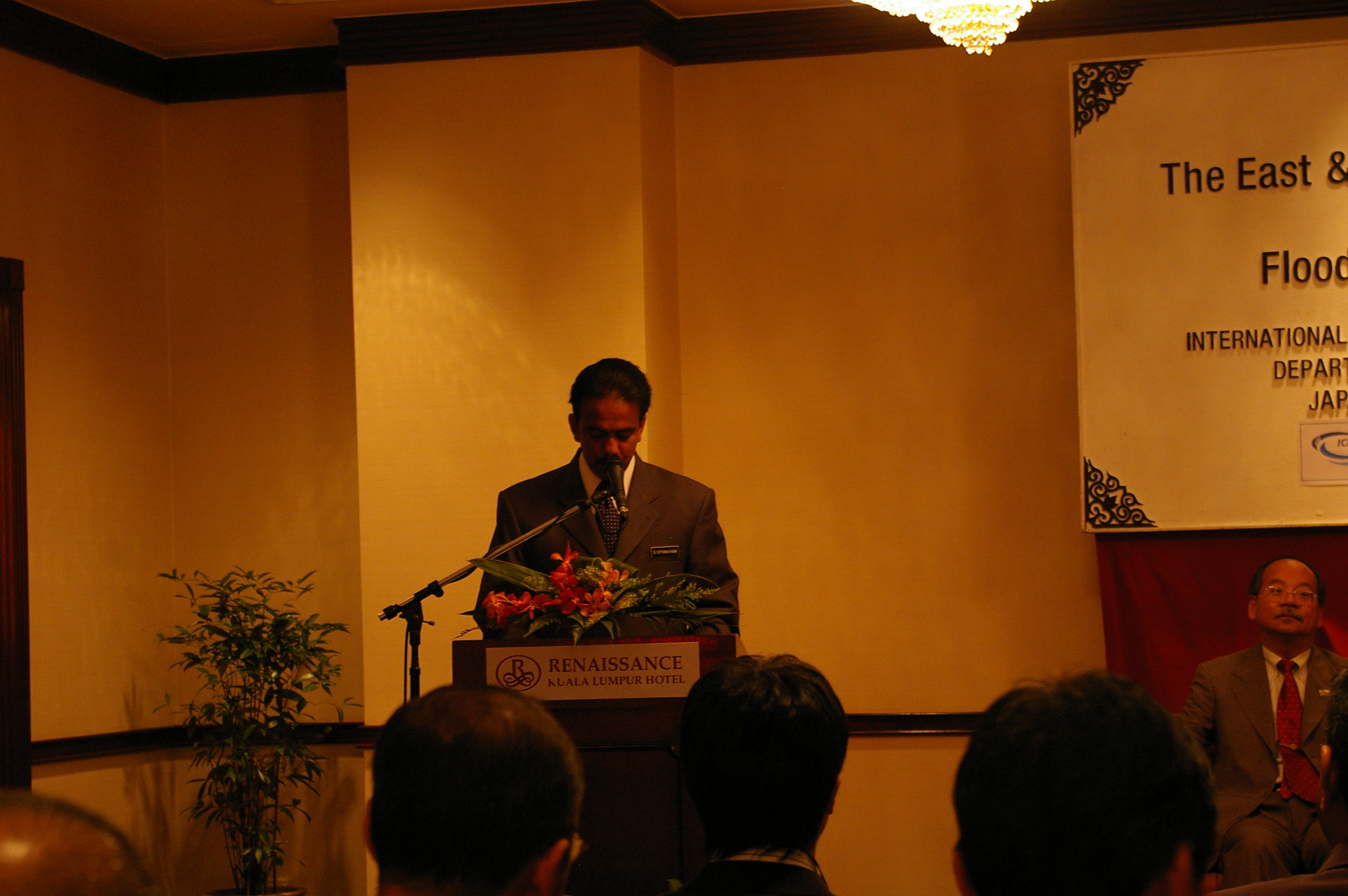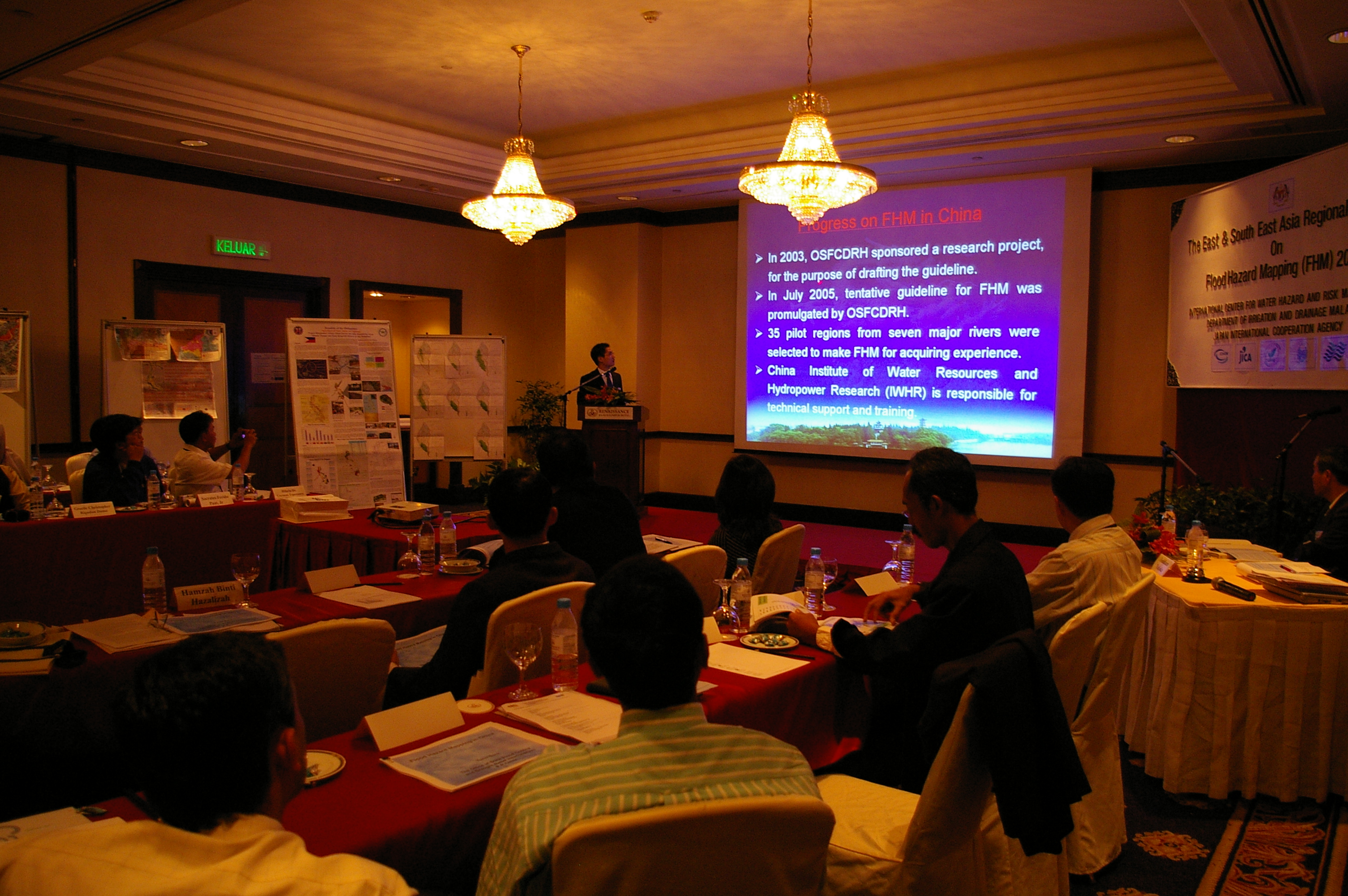 at the Seminar