Study on the Estimation of Surface Water Flow on Periglacial Slopes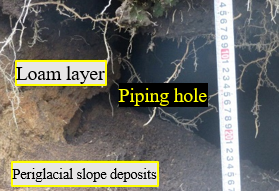 Photo 1. Outcrops on a periglacial slope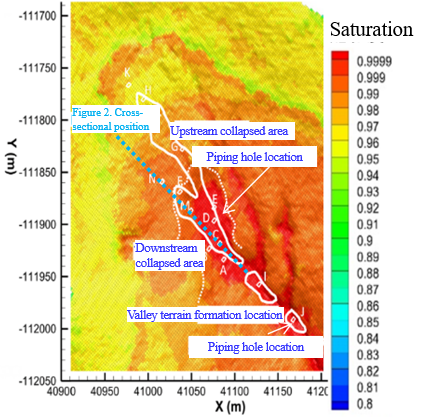 Figure 1. Distribution of the soil-water saturation
at the time of maximum heavy rain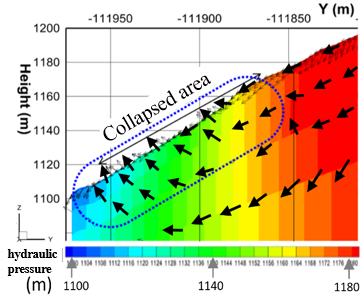 Figure 2. Cross section analysis of hydraulic
pressure distribution and direction of water
infiltration in the ground along the valley
Importance of this study
"Perigracial slopes" are well developed in the Hidaka Mountains and Soya region of Hokkaido. They had been formed by repetition of freeze-fracturing, freeze-thawing, and gravitational movement during the last glacial period. Heavy rainfall caused by the 2016 Typhoon Lionrock resulted in continuous rainfall of over 400 mm at Nissho Pass on National Highway 274 in the northern part of the Hidaka Mountains. Because of this heavy rain event, many slopes including periglacial slopes collapsed and forced road closures for over a year. One of the reasons for collapse of slopes is that precipitation may have flowed down the surface of the periglacial slopes and infiltrated the surface layer caused by a piping phenomenon (Photo 1). The Geological Hazards Research Team analyzes the behavior of surface water and seepage water on periglacial slopes to elucidate the mechanism of collapse and propose a new method of surface water flow estimation to prevent and reduce damage to periglacial slopes.
Outline of research results
We created a three-dimensional water cycle model on the northern part of the Hidaka Mountains and analyzed the behavior of surface water and seepage water. We conducted a field survey of land use, vegetation, and the vertical geological structure, including meteorological conditions such as rainfall. These factors were entered into the model. Figure 1 shows the distribution of the soil-water saturation. Warm colors indicate a higher degree of saturation, with the red part representing a state of maximum saturation. This figure shows that the valley area was filled with a lot of water. Figure 2 shows a cross-section analysis of the hydraulic pressure distribution along the valley. The arrows in the figure indicate the direction of seepage water flow. The blue to red display also indicates the magnitude of hydraulic pressure in the ground. The results of the analysis revealed that the water flowed faster toward the ground surface with a large hydraulic pressure gradient. The analysis results show the location of a piping phenomenon in the model was consistent with the actual collapse location.
(Contact: Geological Hazards Research Team, CERI)