Global Standardization of a River Flow Measurement Method Using ADCP

 An acoustic Doppler current profiler (ADCP) is an instrument that emits ultrasonic waves into suspended solids in water and measures their velocity, or underwater current velocity, using frequency changes caused by the Doppler effect of reflected waves. It has mainly been utilized in the marine sector in the past.
 
To utilize this ADCP for flow velocity measurement in rivers, the Flood and River Response Monitoring Team of PWRI has developed a moving boat with minimal sway (Photo 1) and an algorithm to calculate accurate flow velocity, even under sway effects, and has published the results in the Manual for Advanced Streamflow Observation and other publications. Currently, ADCP is used to measure flow velocity in rivers all over the country, and its accuracy is highly regarded as it is used as a reference for streamflow observation using multiple methods. ADCP can also measure longitudinal velocity distribution, sediment movement, and riverbed elevation (Figure 1), and is also used for various other purposes in the field of river management than streamflow observation. In recognition of these achievements, the team received a Commendation for Science and Technology by the Minister of Education, Culture, Sports, Science and Technology (Award for Science and Technology: Development Category) in Apr. 2019.
 
Japan took the lead in the global standardization of the streamflow observation method using ADCP. The Flood and River Response Monitoring Team of PWRI served as the convener of a working group under ISO/TC113 (technical committee on hydrological observation) and engaged in drafting, coordinating the views of various countries, and revising the draft. The standard was then officially published in Mar. 2021 as ISO 24578 (Hydrometry - Acoustic Doppler profiler - Method and application for measurement of flow in open channels from a moving boat) (Photo 2).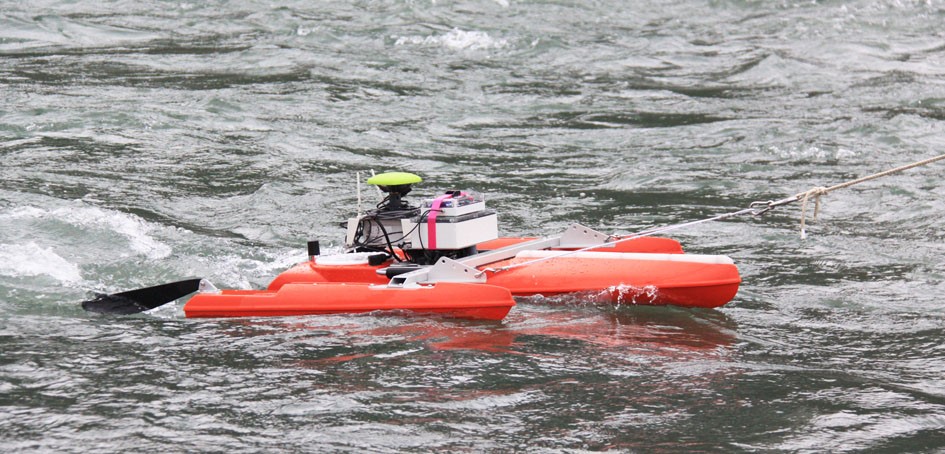 Photo 1 A moving boat equipped with ADCP

Figure 1 Cross-sectional distribution of
river velocity measured using ADCP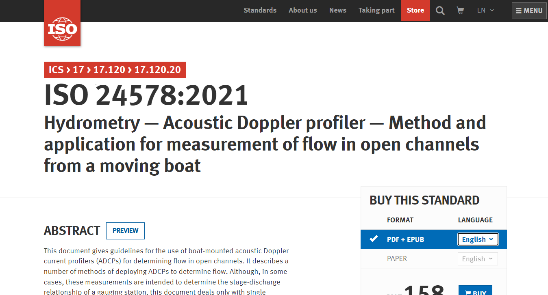 Photo 2 The ISO24578 web page
(Contact: Flood and River Response Monitoring Team)