4th ICHARM Governing Board meeting was held
On June 2, 2020, the fourth ICHARM Governing Board (GB) meeting was held using a WEB meeting system via the Internet as a precaution against COVID-19. The GB meeting, though held every two years before, is to be held every year in compliance with the agreement between the government of Japan and UNESCO, signed on February 13, 2020. In the meeting, the GB examines ICHARM activity report and examines and adopts its work plan for the next year based on the long- and mid-term programmes. The GB had met three times in the past: first on February 25, 2014, second on March 3, 2016, and third on February 14, 2018.
As defined in the agreement, the GB is chaired by the president of PWRI, currently NISHIKAWA Kazuhiro, and composed of nine members, including YAMADA Kunihiro, the vice-minister for Engineering Affairs of MLIT, representing the government of Japan, and Youssef FILALI-MEKNASSI, the director of the Division of Water Sciences and the secretary of IHP, representing UNESCO on behalf of the director-general.
At the meeting, Executive Director KOIKE Toshio reported and then the GB members examined the activities of ICHARM in the last two years from 2018 to 2019. He also explained the work plan for the next year, which was unanimously adopted after thorough discussions.
Overall, all the GB members highly appreciate the efforts of ICHARM. They also gave valuable advice for further improvement of the activities and the organization. Some members suggested that ICHARM should study disaster risk management in consideration of the prevention of infectious diseases such as COVID-19. Others expected ICHARM to build closer relationships with other UN organizations and UNESCO category 2 centres.
Following the work plan adopted at the meeting with the suggestions provided by the GB members, ICHARM will continue striving for disaster risk reduction on a global basis.
- Agenda
- List of Participants
- ICHARM Program
- ICHARM Activity Report
- ICHARM Work Plan
- Presentation material by Director Koike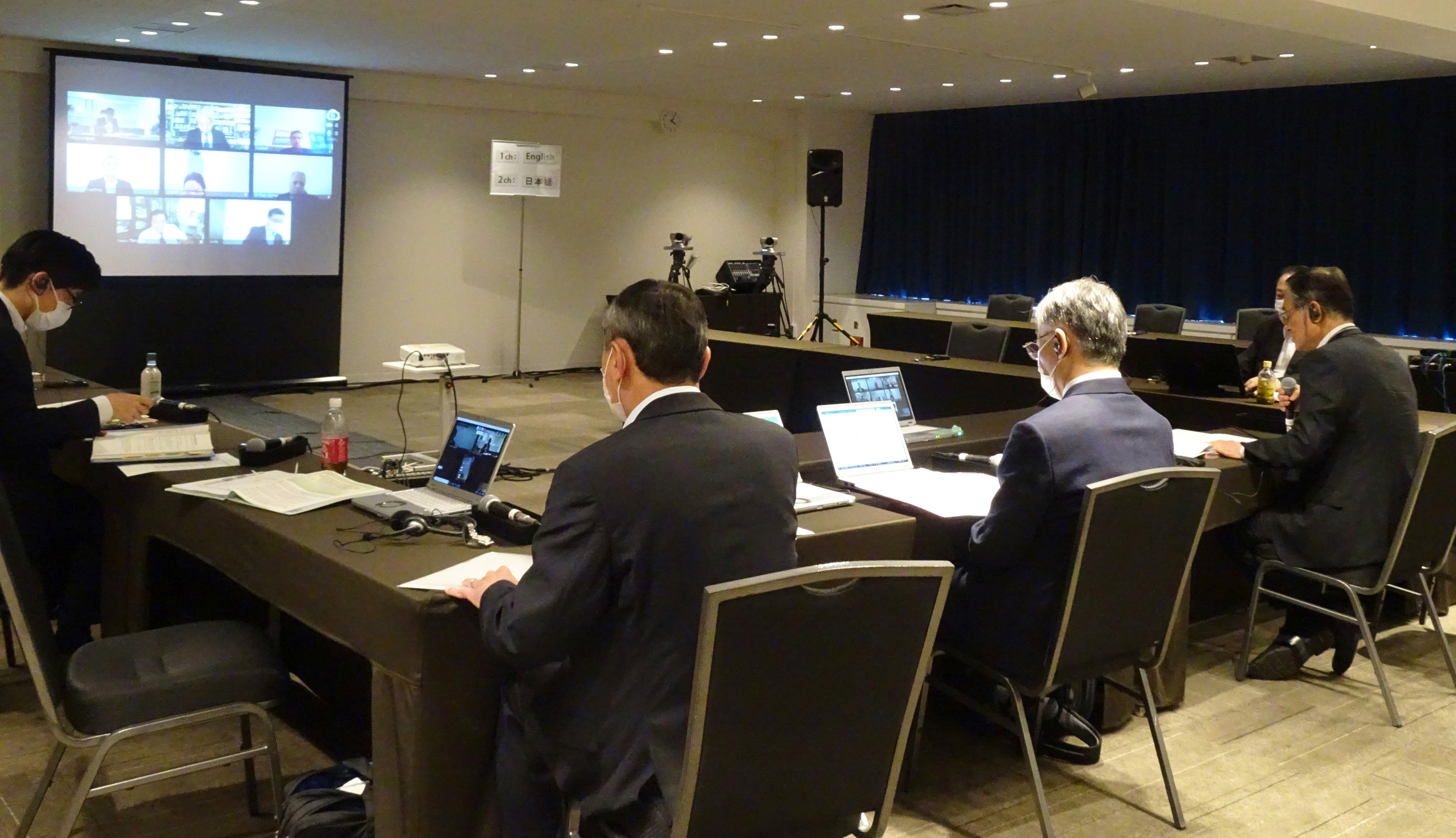 A scene of the Governing Board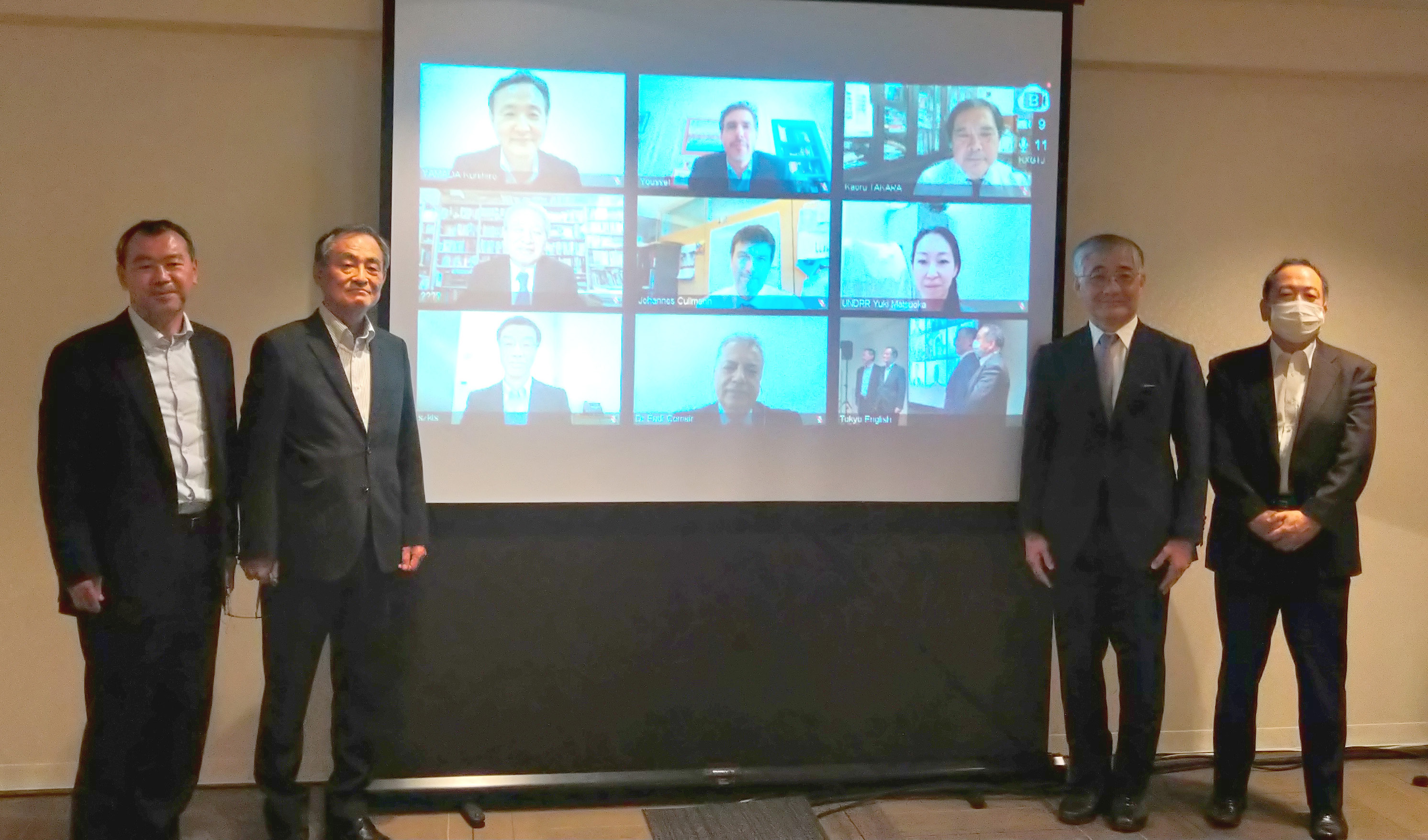 Participants