Recent activities (from ICHARM Newsletter)
ICHARM emphasizes localism, i.e., project implementations tailored to local needs and conditions, by creating an efficient worldwide information network based on innovative research and effective capacity building based on the "ICHARM Work Plan" which is approved by the governing board every year.
Other activities are introduced in the latest ICHARM Newsletter.
ICHARM participated in a flood risk reduction project by the Irrigation and Water Utilization Management Department (IWUMD) of Myanmar through the World Bank. The main objective of this project was to provide technical support for flood simulation and flood risk mapping to reduce flood risk and damage in the downstream areas during a heavy rain event and prevent the failure of the Swa Chaung Dam.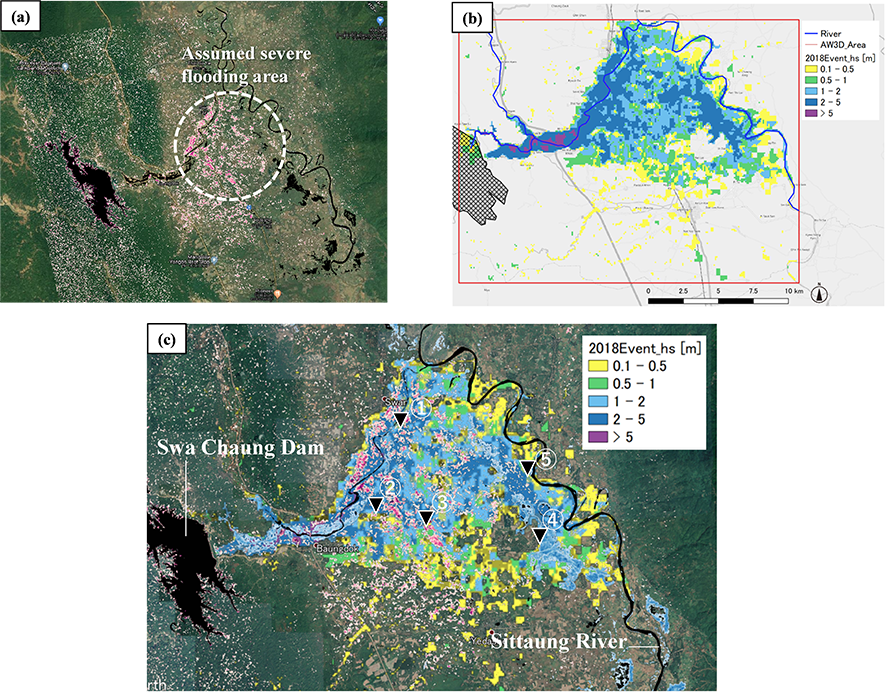 ICHARM held "ICHARM Webinar 2020" on December 9, 2020, mainly for students and young researchers at universities and research institutes in Japan, with the aim of widely disseminating information on ICHARM's research activities.