Recent activities (from ICHARM Newsletter)
ICHARM emphasizes localism, i.e., project implementations tailored to local needs and conditions, by creating an efficient worldwide information network based on innovative research and effective capacity building based on the "ICHARM Work Plan" which is approved by the governing board every year.
Other activities are introduced in the latest ICHARM Newsletter.
ICHARM concluded a memorandum of understanding (MoU) regarding joint research on water resilience and disasters with the Water Resources Research and Development Centre (WRRDC) of Nepal. A kick-off meeting was held online on August 3, 2021.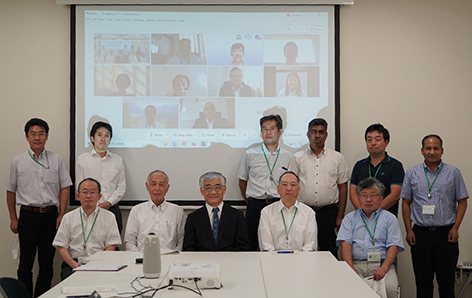 ICHARM and Tsuruoka City concluded a research cooperation agreement on developing a disaster information sharing system on August 6, 2021 (Figure). IDRIS will not only be a portal website providing various types of disasterinformation and field conditions from different sources but also have a high affinity with websites frequently accessed by residents in Tsuruoka City.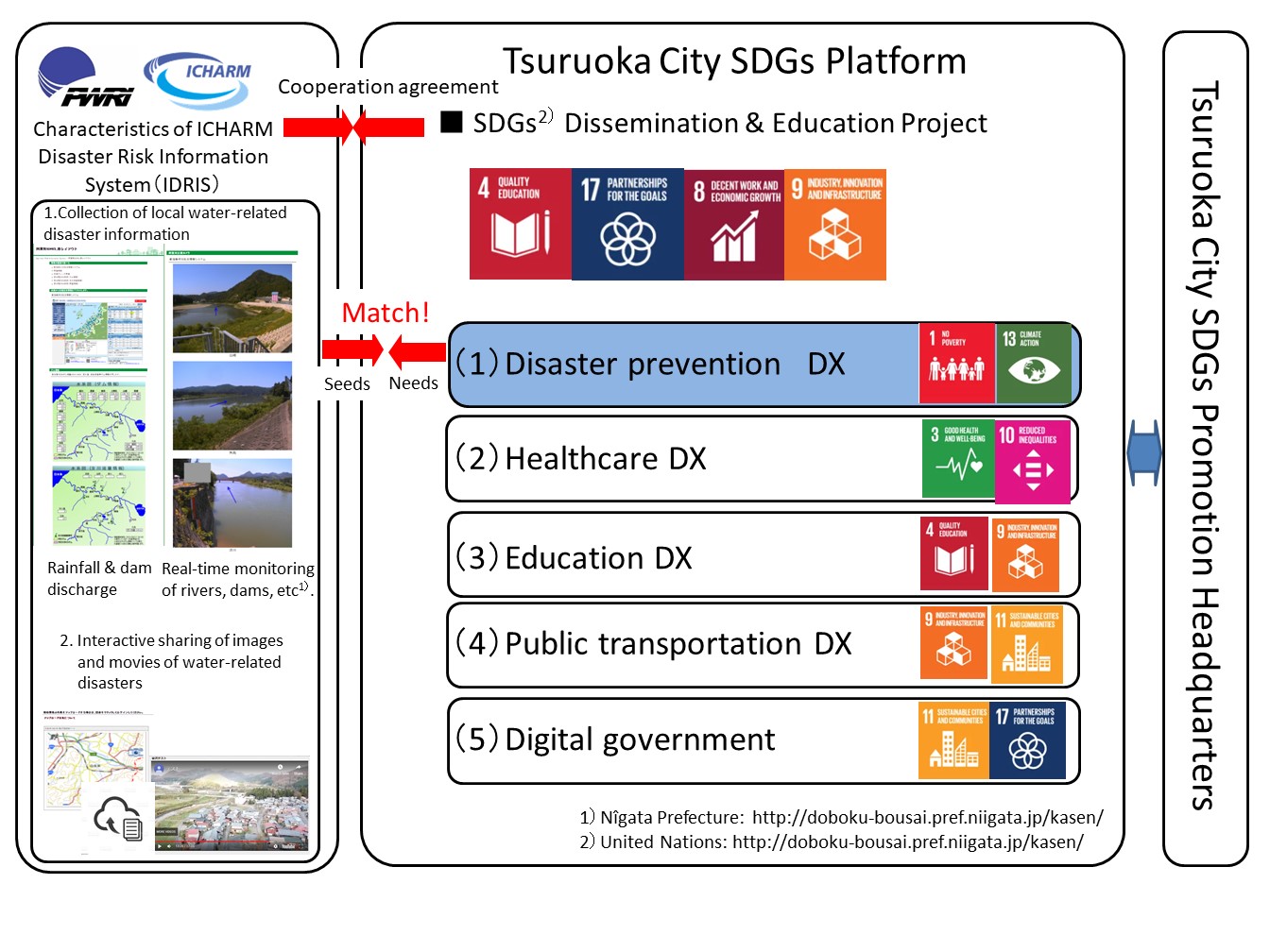 The Stockholm World Water Week (SWWW) 2021 was held on August 23-27, 2021. Though SWWW 2020 was canceled due to the global pandemic of COVID-19, SWWW 2021 was redesigned as a free, online event composed of more than 400 sessions with over 13,000 participants from 188 countries. ICHARM actively contributed to the event by co-organizing sessions with partner organizations and providing the presentations of its activities.