ICHARM was given "Dr. Roman L. Kintanar Award 2020"
from ESCAP/WMO Typhoon Committee
At the occasion of the 53rd session of the ESCAP/WMO Typhoon Committee (TC) hosted online by Japan on February 23-25, 2021, ICHARM was given the "Dr. Roman L. Kintanar Award for Typhoon-Related Disaster Mitigation - 2020" together with the other joint team members, the Infrastructure Development Institute (IDI) and the Japan Aerospace Exploration Agency (JAXA).
The Dr. Roman L. Kintanar Award was created in 2006 to commend institutions of the TC Members for significant contributions to the achievement of the mission and vision of TC in acknowledging the dedication in the struggle against typhoon-related disasters by Dr. Roman L. Kintanar, who was the coordinator of the TC secretariat, as well as served as the director of the Philippine Atmospheric Geophysical and Astronomical Services Administration (PAGASA) and the president of WMO.
ICHARM was highly evaluated for its outstanding contribution to enhancing the flood forecasting and management capacity in the TC region through the flood hazard mapping project of TC and the utilization of the Global Satellite Mapping of Precipitation (GSMaP) product developed and provided by JAXA.
The plaque ceremony will be held when the TC session is convened on a face-to-face basis.
*Link:
http://www.typhooncommittee.org/rules-and-procedures-of-dr-kintanar-award/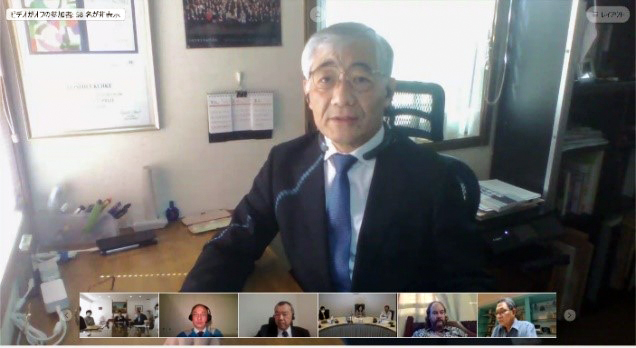 Acceptance speech by ICHARM Executive Director KOIKE