ICHARM holds the 66th R&D Seminar
ICHARM holds R&D Seminars on an irregular basis to provide self-development opportunities for researchers to keep up with the latest knowledge and information by inviting domestic and international experts in the field of hydrology and water-related disasters.
The 66th seminar was held on March 29, 2021, at the ICHARM auditorium with some audience participating online, inviting a guest speaker, Professor IZUMI Norihiro of the Faculty of Engineering, Hokkaido University. Under the title of "Boundary instabilities observed in rivers," he gave a lecture on the mechanism of formation based on analyses of various patterns, such as dunes, antidunes, sandbars, meanderings, rills on hillslopes, and submarine canyons, which are formed by boundary instabilities occurring between the flow and the ground surface.
ICHARM plans to hold seminars at various opportunities in the future.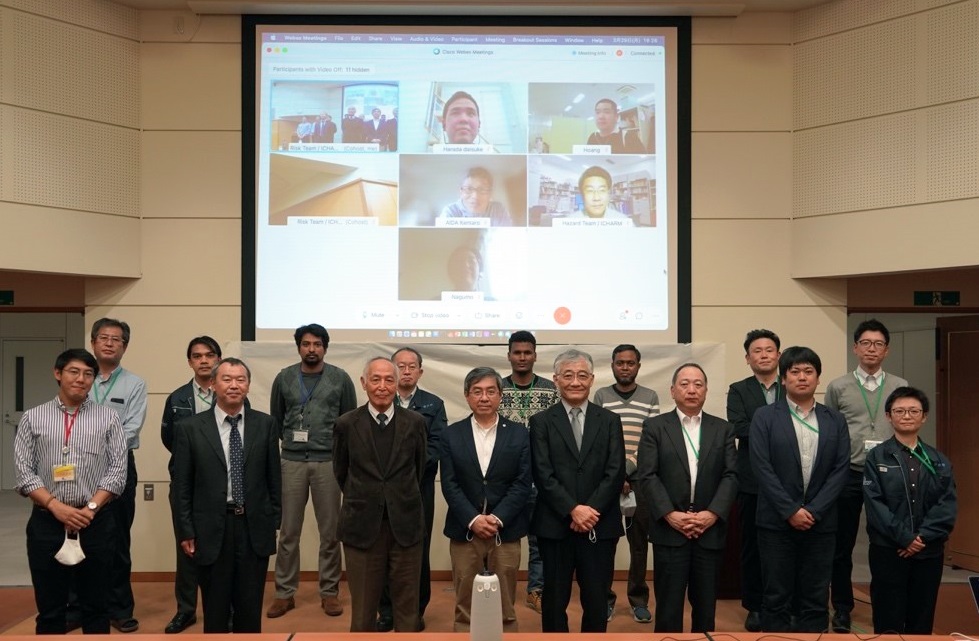 Group photo with audience