ICHARM held the 68th R&D Seminar
ICHARM has been organizing R&D (Research and Development) Seminars on an irregular basis to provide researchers with opportunities for self-development and updating themselves with the latest research by inviting domestic and international experts in the field of water-related disasters and their risk management.
The 68th R&D Seminar was held on April 26, 2022, by inviting Dr. Anthony C. Sales, the regional director of the Department of Science and Technology (DOST) Region XI of the Philippines, as the speaker. He visited ICHARM after participating in the 4th Asia Pacific Water Summit, convened on April 23-24 in Kumamoto City, Japan.
In his lecture, titled "Advanced Activities for Flood Resilience in Davao City, Philippines," Dr. Sales explained the advanced comprehensive activities that Davao City has implemented to increase its flood resilience and sustainability by involving so-called "PENTAHELIX," which refers to relevant sectors such as academia, the media, governments, industries, and civil societies. The lecture also addressed the implementation of the Online Synthesis System for Sustainability and Resilience (OSS-SR), an information/knowledge base whose development was supported by ICHARM for interdisciplinary science to provide support for making decisions and fostering facilitators.
ICHARM will continue organizing seminars at various opportunities in the future for further knowledge development on water-related disaster issues from a wide range of perspectives.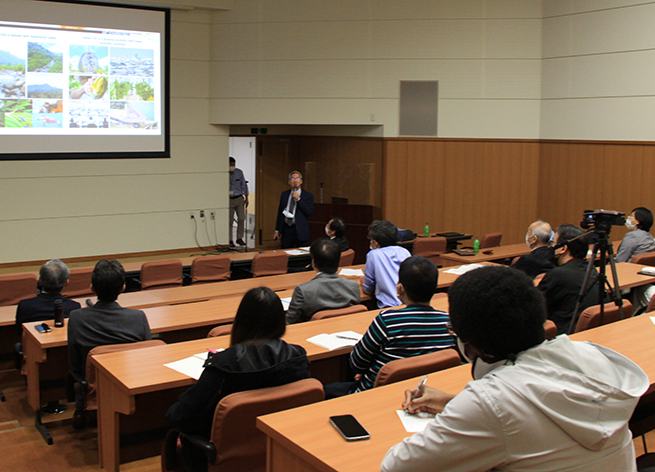 Picture 1 A scene from the lecture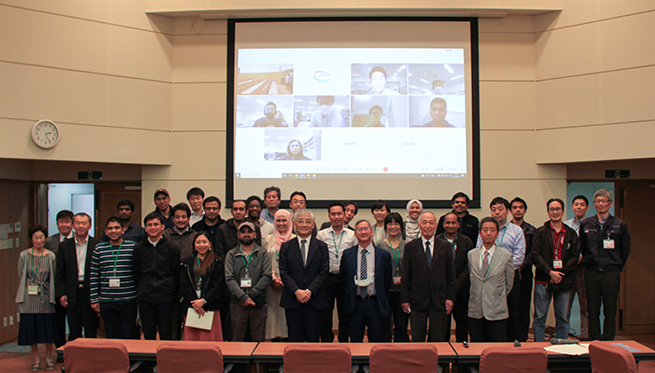 Picture 2 Group photo with audience