ICHARM's contribution to the 4th Asia-Pacific Water Summit
On April 23-24, 2022, the 4th Asia-Pacific Water Summit (APWS4) was convened in Kumamoto City, Japan. On the first day, the opening ceremony was held. Mr. MORI Yoshiro, the president of the Asia-Pacific Water Forum (APWF), gave an opening address. His Majesty the Emperor of Japan provided remarks online, followed by Mr. KISHIDA Fumio, the prime minister of Japan, and Mr. António Guterres, the secretary-general of the United Nations. Mr. ONISHI Kazufumi, the mayor of Kumamoto City, also gave a welcome address on behalf of the host city.
ICHARM contributed significantly to APWS4 by planning and developing the programs as a core member of APWF. ICHARM was also a lead organizer of the thematic session, "Water and Disaster/Climate Change," and organized it successfully in collaboration with other Japanese and international organizations. In addition, ICHARM contributed to the special session, "Showcase," in which its Executive Director KOIKE Toshio served as the moderator, and the representatives of the IFI implementing countries, including Mr. Mochamad Basuki Hadimuljono, the minister of Public Works and Housing, Republic of Indonesia, reported their activities. ICHARM also contributed to summarizing the discussions at the integration session, "Science & Technology," whose outcomes were reported at the Overall Integration Session and reflected in the Chair's Summary, the concluding report of the APWS4.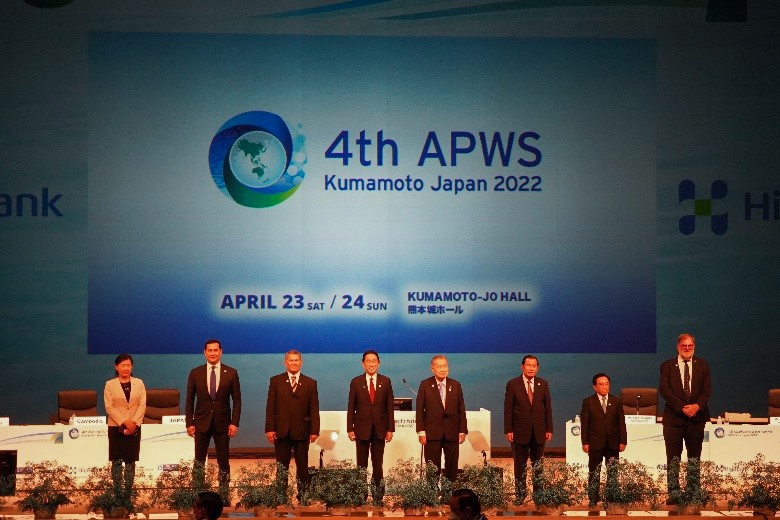 Photo session at the Heads of State and Government meeting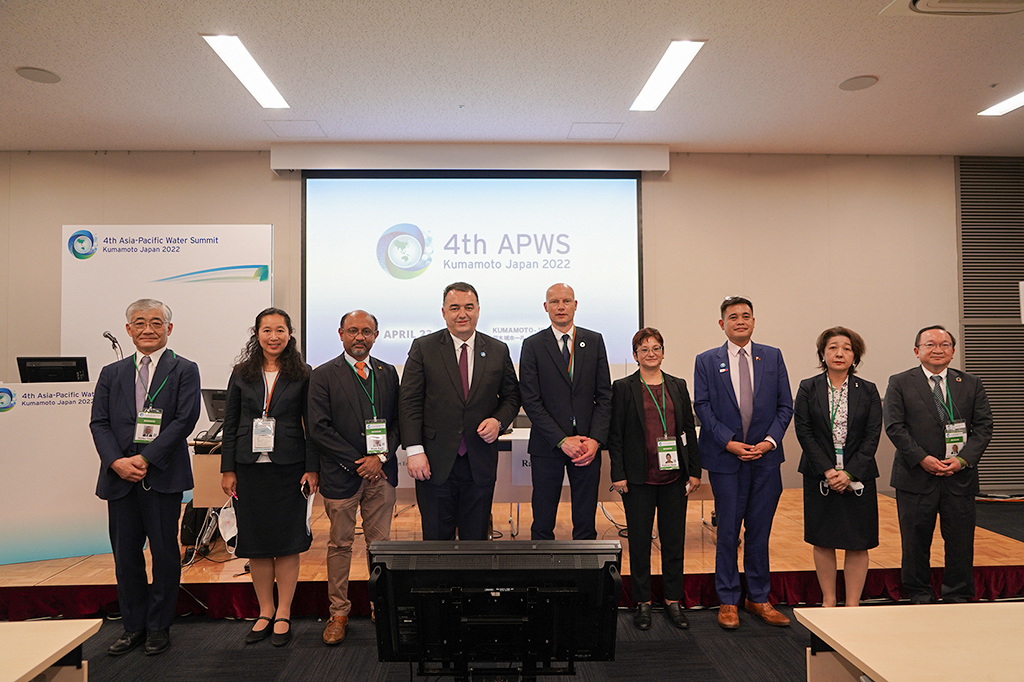 Speakers at the thematic session "Water and Disaster/Climate Change"