MJIIT* visited ICHARM
Twenty students and two professors from the Malaysia-Japan International Institute of Technology (MJIIT) visited ICHARM on August 25. This visit was conducted as part of a JICA training program to exchange views and information on water- and sediment-related disasters and risk management.
The meeting started with a welcome speech by Chief Researcher FUJIKANE Masakazu. Then, Research and Training Advisor EGASHIRA Shinji (former visiting professor of MJIIT), Senior Researcher MIYAMOTO Mamoru, and other ICHARM researchers presented research findings on water- and sediment-related disasters. After the presentations, all participants joined discussions on various topics, including natural disasters in Japan and Malaysia, and renewed their recognition of how important it is to continue research on disaster management.
*MJIIT was established in the Kuala Lumpur Campus of the Universiti Teknologi Malaysia in September 2011 as a university that practices higher engineering education in Japanese style. The plan was part of the culmination of the Look East Policy advocated by former Prime Minister Mahathir Mohamad.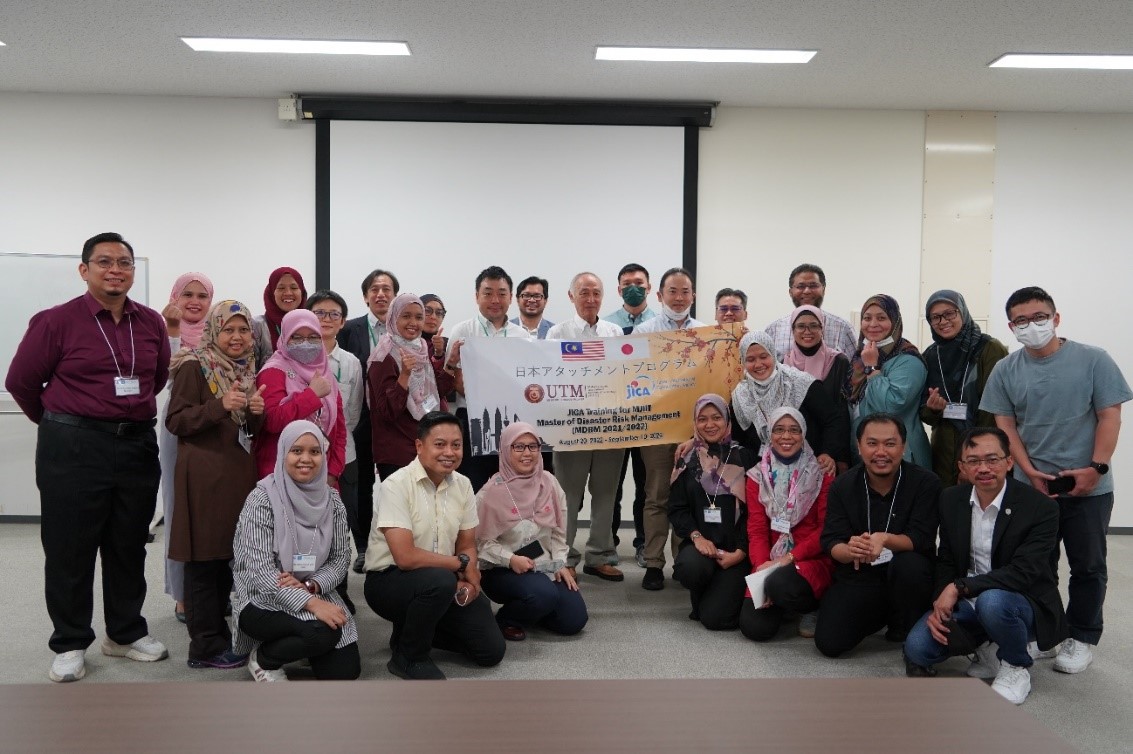 Group photo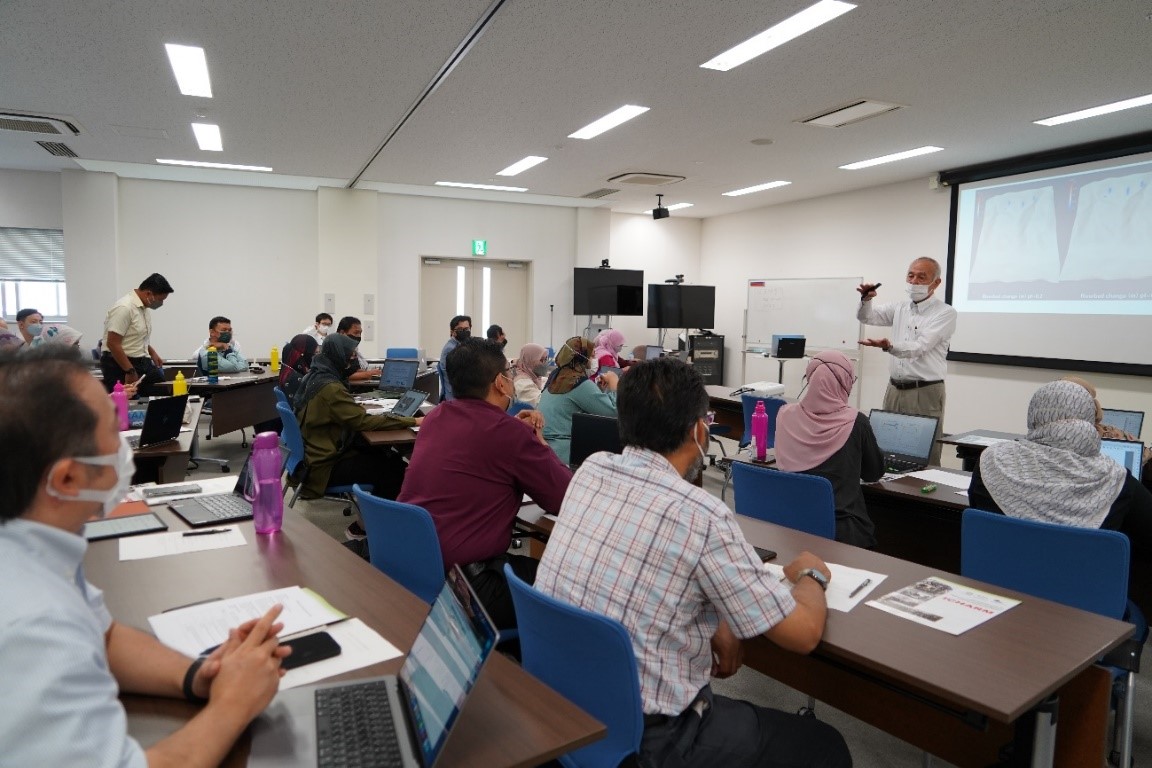 Lecture by Research and Training Advisor EGASHIRA