English manual for Hydrological Statistics Utility (developed by JICE)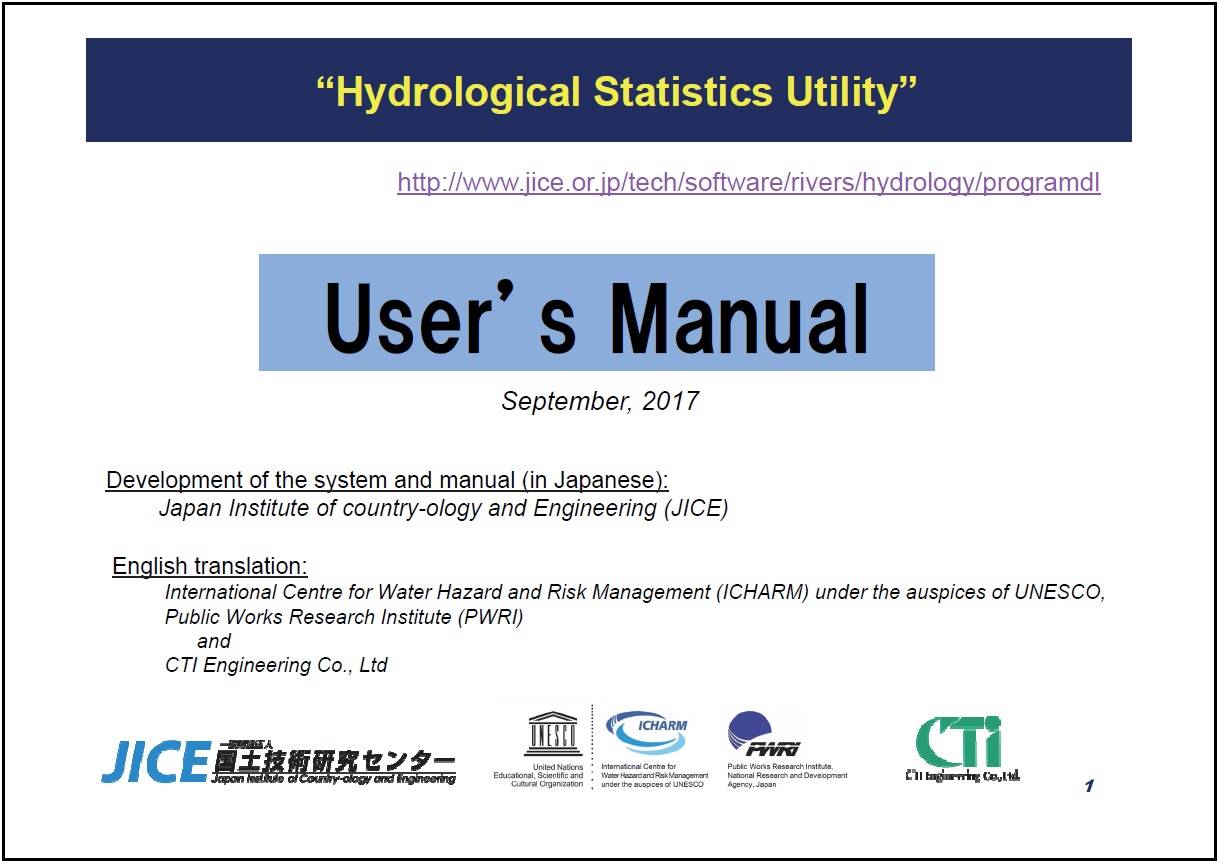 "Hydrological Statistics Utility" is software for statistical analysis of hydrological data, developed by the Japan Institute of Country-ology and Engineering (JICE).
In this analysis, hydrological data such as rainfall and discharge are statistically processed to obtain the probabilities of occurrence of hydrological events. This statistical analysis is essential for the development of a flood management plan, an important part of river management conducted by river administrators of national and local governments. For example, calculating the probability of occurrence of rainfall provides the most important data as the first step in the development of a flood management plan.
The software can be downloaded from the JICE homepage for free of charge. User registration is required before the use of this product.
ICHARM has developed an English manual for users of this software with JICE's approval in collaboration with CTI Engineering Co., Ltd. Click the link below to go to the download site, or you can also visit JICE's homepage.