ICHARM holds the ICHARM Webinar 2020
-Interaction with Students and Young Researchers-
ICHARM held "ICHARM Webinar 2020" at 15:00-16:40 on December 9, 2020, mainly for students and young researchers at universities and research institutes, with the aim of widely disseminating information on ICHARM's research activities.
This webinar was attended by 14 students, mainly master's and doctoral students, from universities in Japan. Following the welcome address of Executive Director KOIKE Toshio, Deputy Director ITO Hiroyuki introduced ICHARM's activities, and several researchers outlined their research projects in various fields: meteorology, hydrology, sediment transport and channel changes, and disaster risk reduction. After the plenary session, the participants and the researchers exchanged ideas in the parallel thematic discussions, divided into four groups of different research areas.
ICHARM will work to disseminate such information and try to raise interest in our activities.

[Part1]



[Part2]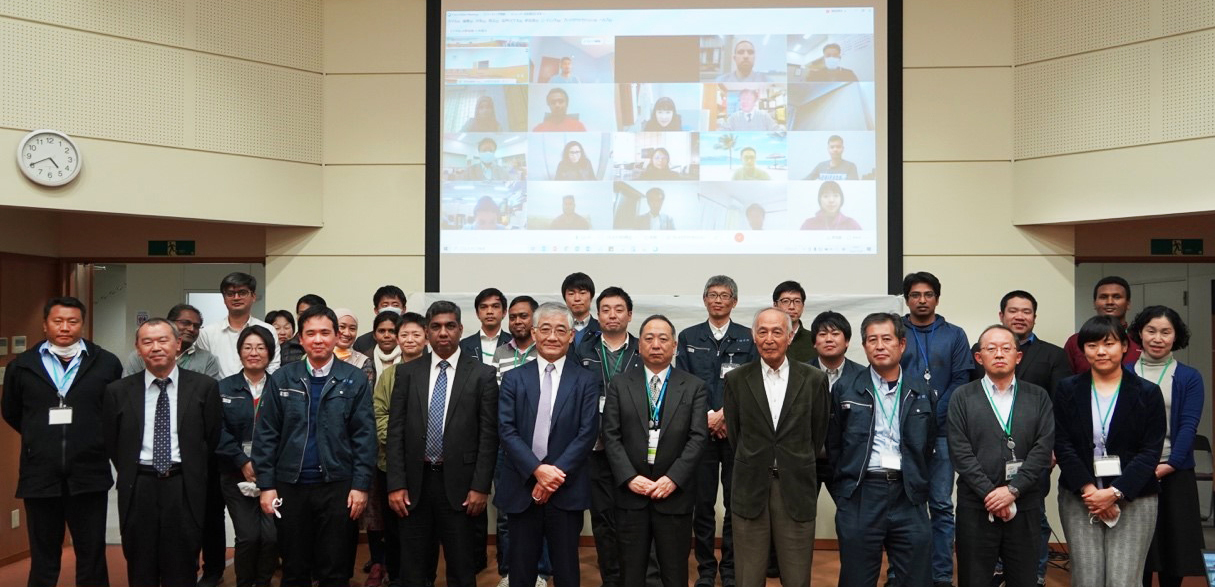 Group photo with audience