ICHARM held a technical session and poster presentation at the World BOSAI Forum 2019
The World BOSAI Forum 2019 was convened on November 9-12, 2019, at Sendai International Center in Miyagi, Japan. ICHARM held a technical session, "Contribution from meteorology, hydrology and DRR for the Platform on Water Resilience and Disasters," on the 11th. The session started with a keynote speech delivered by Prof. IMAMURA Fumihiko, the director of the International Research Institute of Disaster Science (IRIDeS), Tohoku University. After the keynote, under the moderation of Prof. KOIKE Toshio, the director of ICHARM, the speakers introduced programs and policies for flood and typhoon disasters. They continued discussions in order to promote more effective collaborative schemes during disasters, while analyzing the current situations of disaster management in Japan and other Asian countries.
On the morning of the same day, the Typhoon Committee (TC) held a session titled "Public Understanding on Typhoon and Related Disaster (Lessons Learned from the Past Disaster)." As the chair of the TC Working Group on Hydrology (WGH), Dr. IKEDA Tetsuya, a chief researcher of ICHARM, reported the WGH's activities.
At the forum, ICHARM also exhibited a poster on a virtual reality (VR) flood simulation tool with the results of a verification test of its effects, while giving visitors a chance to try out the tool and have a VR flood experience.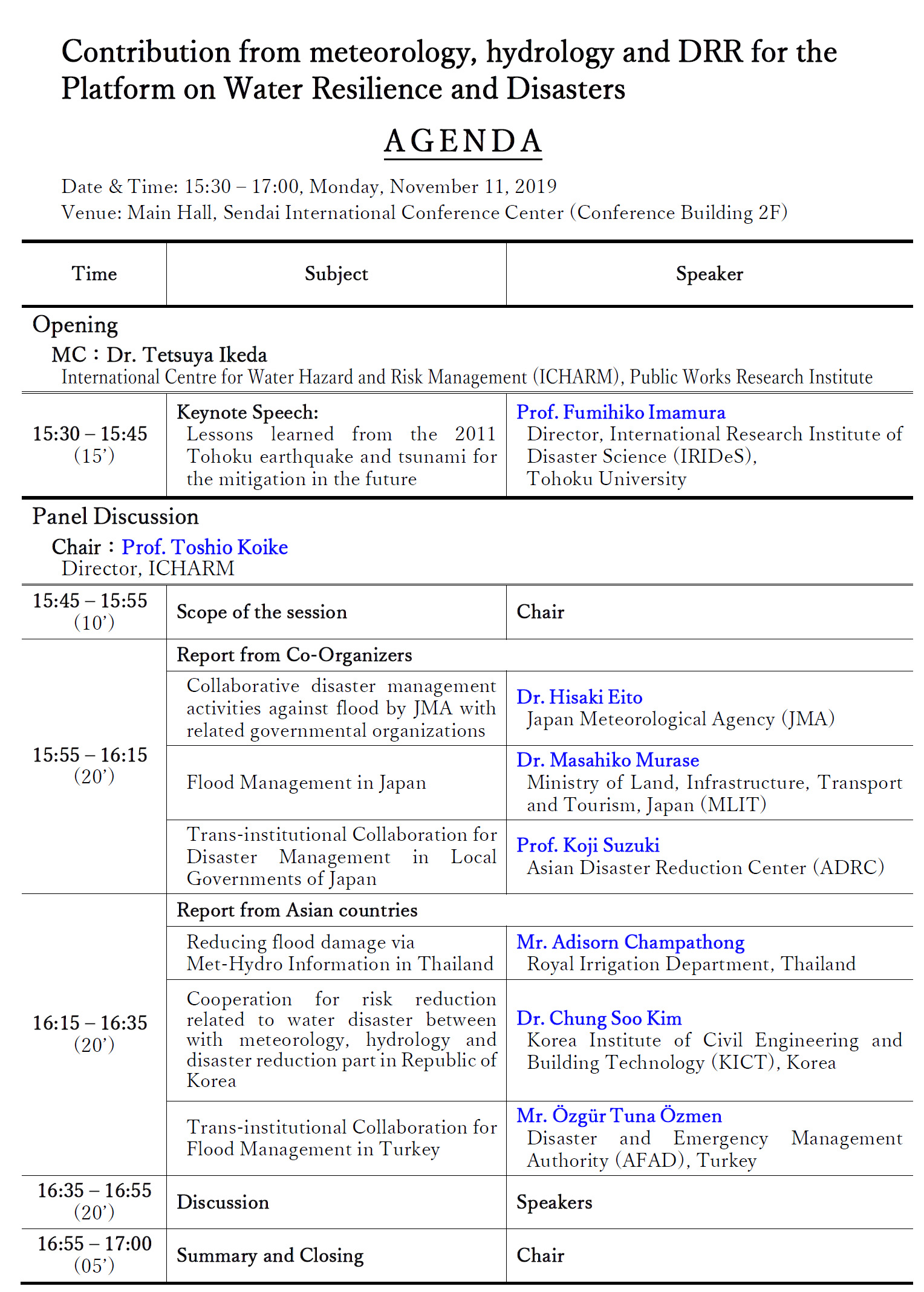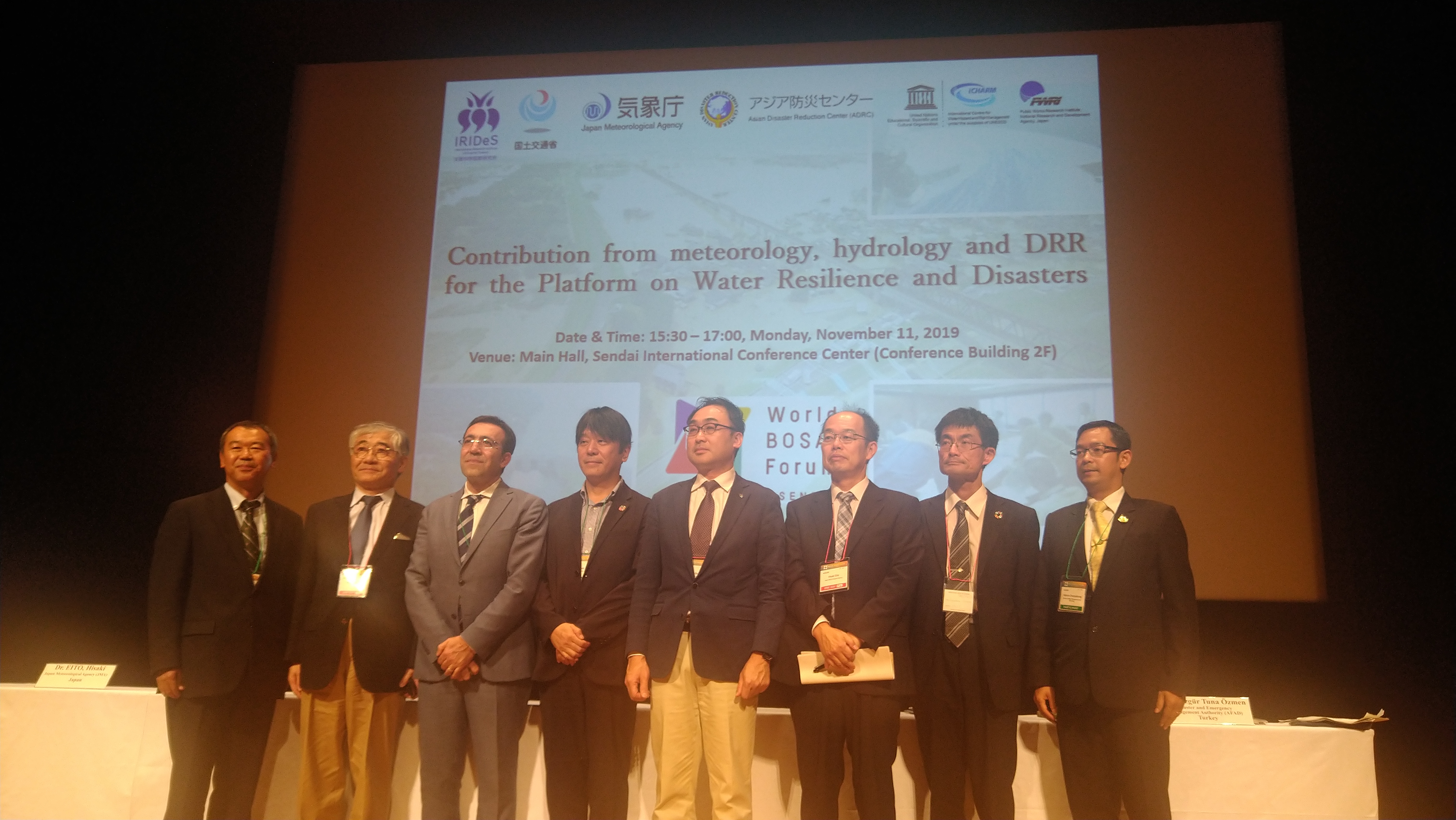 Panelists of the Technical Session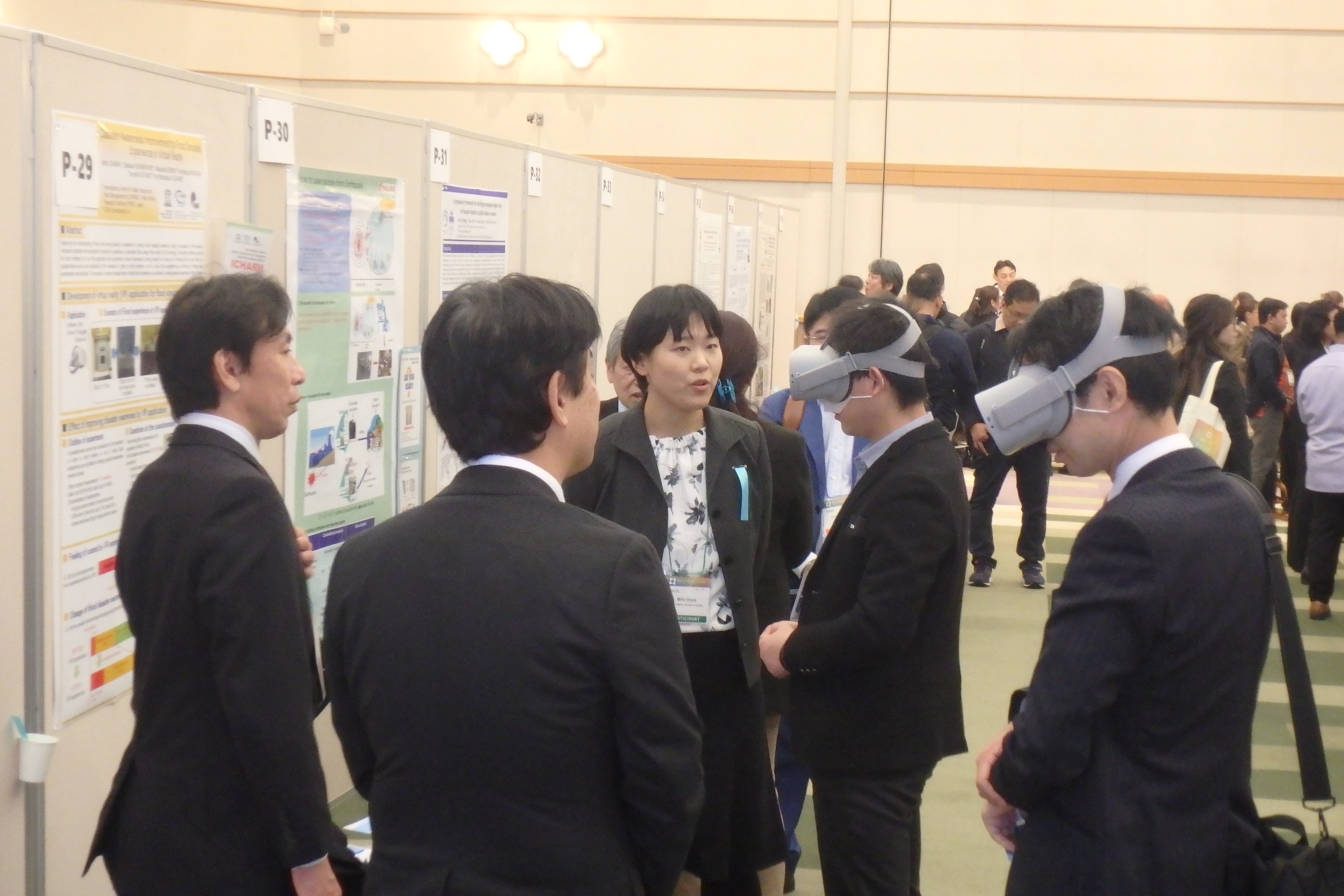 Poster presentation with visitors trying out a flood simulation headset