Message from President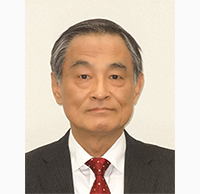 I am Kazuhiro Nishikawa. I assumed the presidency of the Public Works Research Institute (PWRI), a national research and development agency, on April 1, 2017. I would like to make a few remarks on this occasion.
PWRI originally started with the Road Materials Research Center of the Ministry of Internal Affairs, established in 1920, and the Research Laboratory of the Civil Engineering Department of the Hokkaido Prefectural Government, established in 1937. It has been 95 years since the establishment of the Road Materials Research Center and 80 years since the establishment of The Research Laboratory. For these years, PWRI, including its predecessors, has devoted itself to developing and disseminating a diverse range of civil engineering technologies. For our country, which is prone to hazards of different types such as typhoons and earthquakes, technologies developed by PWRI have provided a secure foundation for the design, construction, maintenance and management of civil engineering structures, which have in turn not only ensured safety but also sustained strong economic growth.
At present, the primary focus of PWRI is to perform research and development according to the 4th medium- to long-term project plans for the 2016-2021 period, as directed by the Minister of Land, Infrastructure, Transport and Tourism and the Minister of Agriculture, Forestry and Fisheries, to achieve the following goals:
1.Realization of a safe and secure society
2.Strategic maintenance, management and renewal of social infrastructure
3.Realization of a sustainable and vibrant society
Our nation faces many serious challenges such as mega-scale earthquakes expected to occur anytime soon, severer damage from intensified natural disasters, and increasingly aging social infrastructures. Naturally, civil engineering research and development is expected to play a more important role in improvement of social infrastructure. In addition, we also need to pioneer new areas of research and development by incorporating ICT technology, AI, big data and other innovations into civil engineering and developing advanced civil-engineering materials and technologies for practical use in collaboration with other research institutes.
PWRI has been conducting research and development in civil engineering to provide and improve quality public infrastructure effectively and efficiently. Likewise, we will continue working on research and development in response to social needs from short- and long-term viewpoints. We will also promote international contribution as a global center of research and development in civil engineering. We would appreciate your continued support and cooperation in these regards.
Kazuhiro Nishikawa
President
National Research and Development Agency Public Works Research Institute (PWRI)

Go to Top of This Page